General Information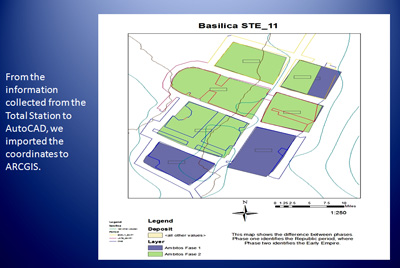 The Sanisera Archaeology Institute for International Field Schools offers an annual archaeology dig on the island of Menorca, off the coast of Spain. This course is for students who come from all over the world to study abroad and who are interested in archaeology, anthropology and mapping tools applied to archaeology, as well as for participants who want to learn about topography, photogrammetry and archaeological recording system with a GIS (Geographic Information System).

This program is divided in two main parts: archaeological fieldwork and Mapping tools focused on GIS.
Part 1. Archaeological fieldwork in the roman city of Sanisera
The excavation at the Roman city of Sanisera provides all the archaeological documentation necessary for the student to acquire enough training and experience in all aspects involving an excavation of the Roman civilization from the II century B.C. to the VI A.D.

In the laboratory students will learn to classify all the artifacts found on the site, including Roman pottery, numismatics and faunal remains.


Time dedicated to this part of the program: 50%.
Par 2. Creating an archaeological GIS platform
In the second part students will practice their computer drawing skills, so that they can create an archaeological GIS platform from the applied recording system of Sanisera. In this way, students will also learn how to use the ARCGIS software.
Time dedicated to this part of the program: 50%
---

General Information What you will learn
Useful Information Staff Sess. & Cost