General Information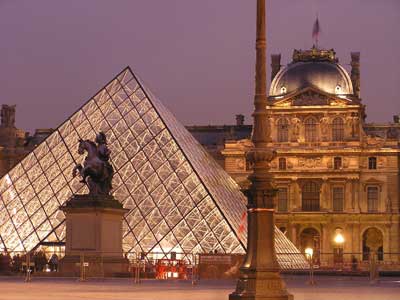 This program, which has been scheduled by The Sanisera Archaeology Institute for International Field Schools, is divided in two main parts. In the first part of the course students will gain experience in archaeological fieldwork by excavating in the Ancient Roman city of Sanisera, located in the Mediterranean island of Menorca. During the second part, students will visit Paris to discover the archaeology and ancient art in The Louvre Museum, the most important museum of the world.

Part 1. The archaeological fieldwork in Sanisera (Menorca, Spain)
The research is focused on the archaeological excavation of Sanisera and it studies what happened in this Roman port connected to the maritime traffic that sailed the Mediterranean during those times. As a result, we know that this is a very interesting archaeological site, with abundant findings of multiple artifacts that will help us to reconstruct its past.

The excavation at the Roman city of Sanisera provides all the archaeological documentation necessary for the student to acquire enough training and experience in all aspects involving an excavation of the Roman civilization from the II century B.C. to the VI A.D.

In the laboratory students will learn to classify all the artifacts found on the site, including Roman pottery, numismatics and faunal remains.
Time dedicated to this part of the program: 70%.
Part 2. Discover the city of Paris and The Louvre Museum (France)

For the second part of the course, the Field Program has scheduled an archaeological tour around Paris. This tour will have a duration of five days and explanations will be in English.

The Louvre Museum is the national museum of France dedicated to art and archaeology. It is one of the most important of the world and the most visited of all of them. The museum is located in Paris (France), in the old Louvre Palace. Its collection includes works such as The Mona Lisa, by Leonardo da Vinci; Egyptian art, such as The Seated Scribe; and the famous Classical Venus de Milo, one of the most representative statues from the Hellenistic period, and one of the most famous sculptures from Ancient Greece.

Two of the five days of the stay in Paris will be used to discover the collections of ancient civilizations including antiques from Syria, Mesopotamia, Persia, Egypt, Rome and the Etruscan world.

The other days will be free for the student to meet other art museums such as Orsay, Centre Pompidou, Picasso, Rodin, and the most emblematic monuments and places of the city (Eiffel Tower, Medieval Notre Dame, Arc de Triomphe, Champs Elysees, Montmartre, Versailles and the Hôtel des Invalides where Napoleon was buried).

Time dedicated to this part of the program: 30%.
---

General Information What you will learn
Useful Information Staff Sess. & Cost